Mental Health First Aid Training
Mental Health First Aid (MHFA) is an internationally recognised training course, designed to teach people how to spot the signs and symptoms of mental ill health and provide help on a first aid basis. In the same way as learning physical first aid, MHFA teaches people how to recognise those crucial warning signs of mental ill health and feel confident to guide someone to appropriate support.
Embedding MHFA training within any organisation or community also encourages people to talk more freely about mental health, reducing stigma and creating a more positive culture. All our accredited MHFA England courses cover these areas in detail, giving you the confidence to support anyone who is having problems with mental ill health. It is especially useful to anyone supporting vulnerable people, or those responsible for wellbeing and welfare in the workplace or youth settings.
Imagine Independence deliver a range of MHFA England courses - information including course content, dates, booking information can be found below:
Accredited MHFA England Youth and Adult Courses Liverpool
Individual course information: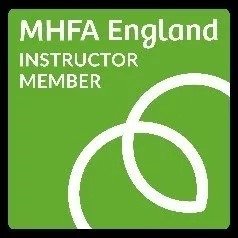 Mental health issues cost the UK economy almost £35 billion a year.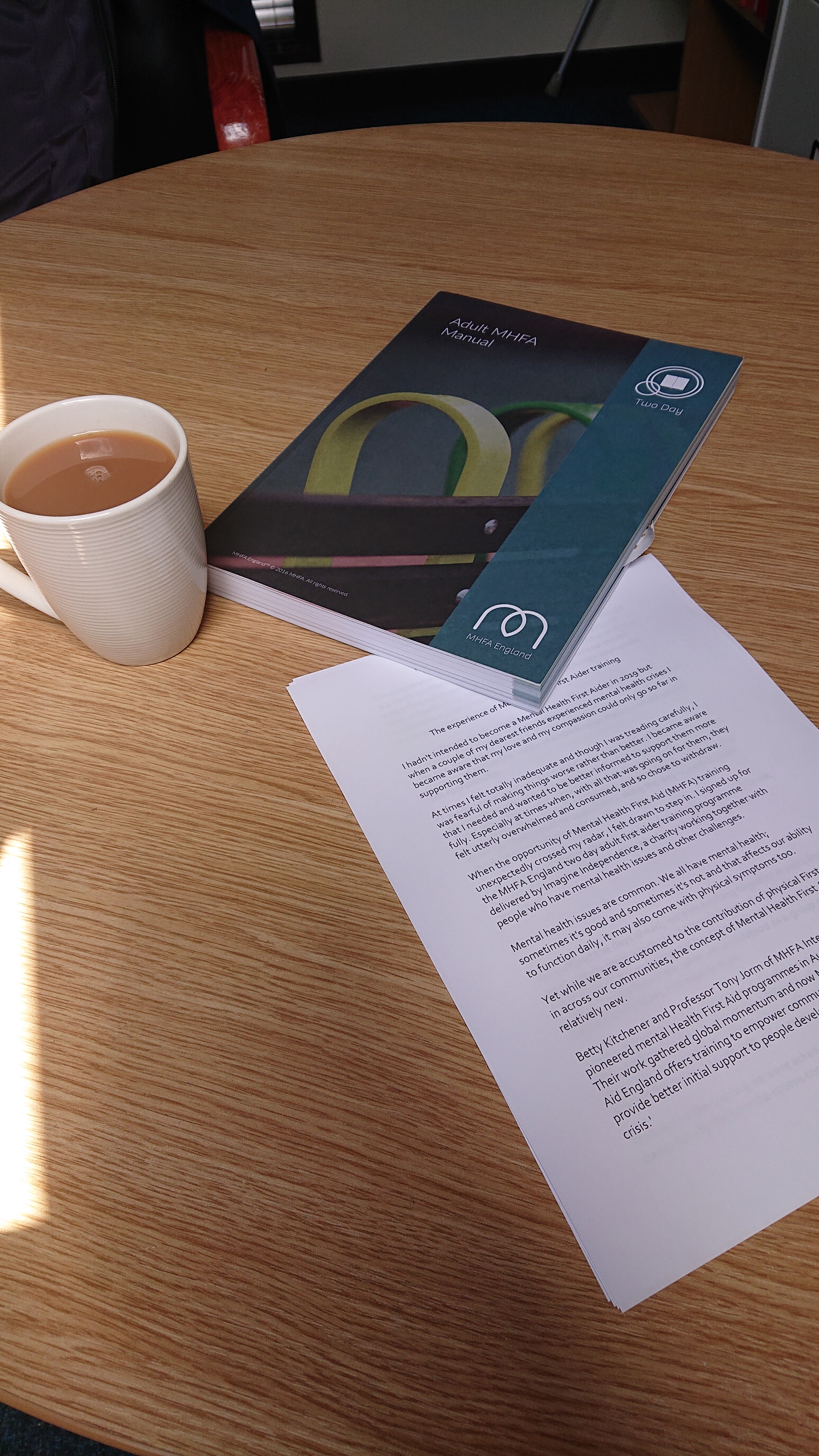 In the workplace, 15.4 million working days are lost due to work-related stress, depression or anxiety. Without help and support, mental health illnesses can also deteriorate and lead to even more serious problems. The wider economic costs of mental illness in the UK has been estimated at over £105 billion each year.
The challenge is growing to such an extent that a cross party group of MPs has overwhelmingly backed a motion to put mental and physical first aid on an equal footing.
Imagine Independence, is working to support employers to understand the signs of mental ill health in employees and promote good mental wellbeing through a range of mental health first aid training packages.
With trained mental health first aiders in the workplace, employers can be more confident that their employees are equipped to support someone through a crisis or to prevent problems in the first place.
Mental Health First Aid also gives people the tools to develop their own resources to manage the risk factors associated with mental health illnesses. It helps develop self-awareness and allows people to build resilience to the pressures of everyday life.
As a charity with over 40 years of experience in challenging stigma around mental illness and supporting people to live full lives, Imagine Independence offers MHFA England accredited health training sessions ranging from training mental health champions in the workplace to resilience sessions for employees.
Imagine also works directly with businesses of all sizes to develop mental wellbeing strategies that support wellbeing in the workplace.
Our experience
Our MHFA instructor has worked in the mental health charity sector for over 20 years including roles in service development and management, and currently sits on a panel of Mental Health Coordinators for Merseyside Scouts. In order for our instructor to be accredited to deliver these MHFA courses he underwent extensive training and probation with MHFA England in order to maintain a high standard of delivery.
We are able to work directly with businesses of all sizes in developing a mental wellbeing strategy; deliver closed courses for staff as well as offering a range of "open to public" courses if you run a smaller company. We work closely with a number of organisations including chambers of commerce and local authorities in order to support wellbeing in the workplace.
Our costs for the accredited MHFA courses start at £45 per person, and we regularly have discounts and special offers available.
"Brilliant course, everyone should attend this type of course"
---
"Excellent facilities, well taught, made very welcome, very knowledgeable and responsive to questions"
---
"Great to be so informative and interactive. Practical application of knowledge to our case studies. Really interesting and built confidence of how to apply ALGEE [action plan]"
---
"Ant is enthusiastic and has the world of patience. He has a great sense of humour and is very approachable. Never undermined what anyone said, made course very enjoyable"
---
"Thoroughly enjoyable day. Antony made the course very interesting. Excellent trainer"
---
"Informative, spoke clearly and was a good listener. Well done for the good work. Thank you for the knowledge".
---
"Very informative and useful with my career but also out of my work too"
---
" Excellent Tutor, facilitated groups to voice opinions and ask questions. Learned lots of new ways to support clients with mental health issues"