Life is brighter for those helped by our Building Up Stronger pilot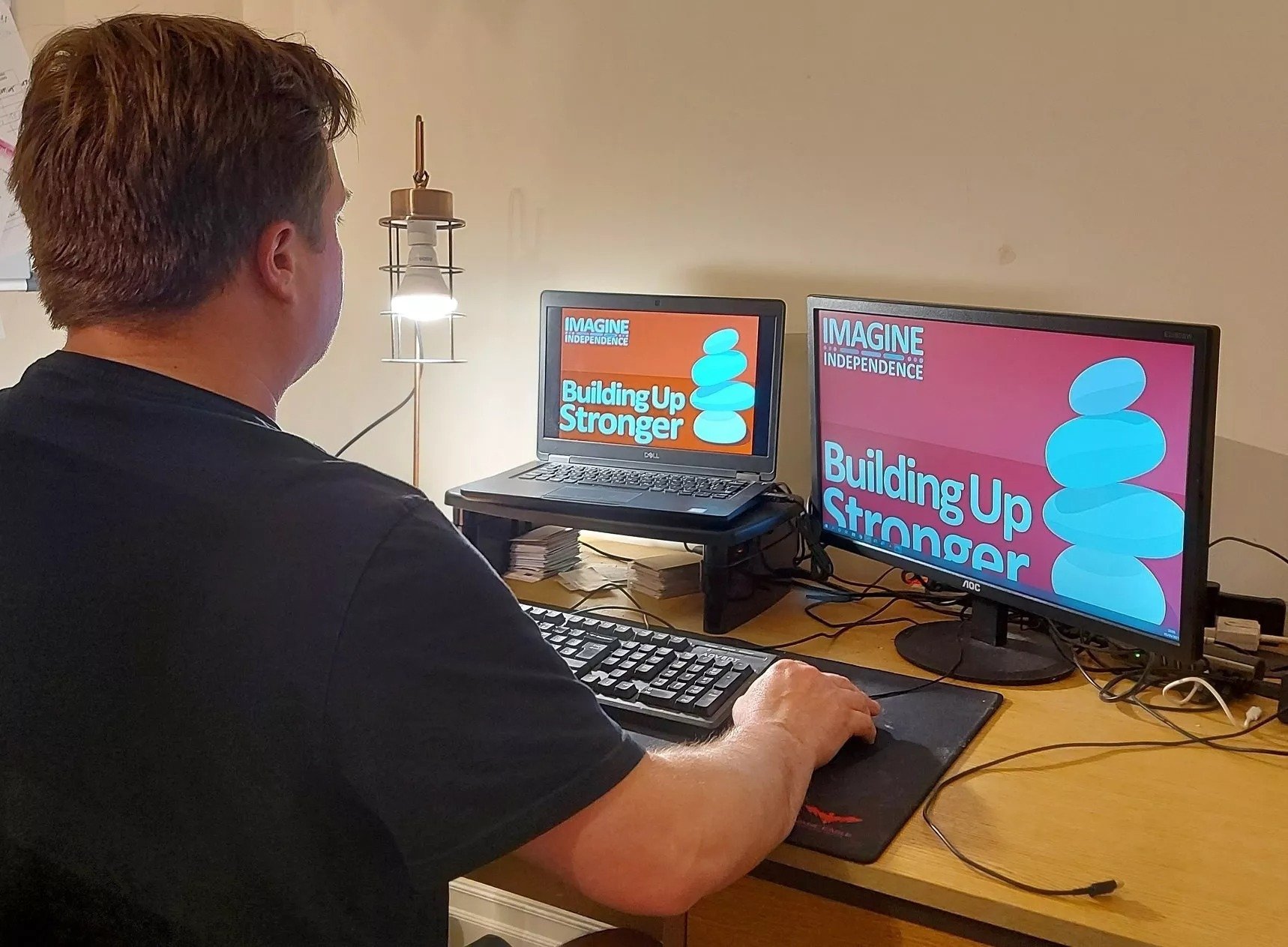 Nearly 100 people in Liverpool who were experiencing loneliness and isolation during lockdown measures have been supported through our new approach.
Imagine Independence launched our Building Up Stronger (BUS) initiative in November last year after securing funding from the National Lottery Community Fund to pilot an approach to improve access to community services and support for anyone who's mental wellbeing has been affected during the pandemic.
By engaging with people experiencing isolation, who don't have the digital skills or equipment to enable them to access online support or stay in touch with family and friends, Imagine have helped them to improve their health and wellbeing.
To date 94% of people who have received support from BUS have reported an increased resilience in planning for the future, and in their overall health and wellbeing.
BUS has enabled them to reduce their isolation, develop their digital skills and build confidence to cope with ongoing restrictions and the post Covid-19 world.
One of the people benefitting is Terry Dooley from Wavertree. He said: "I was in a very low place before I found BUS. My wife died several years ago and life has been really difficult ever since.
"I learned about Imagine when I started one of their photography courses with a friend. It helped to lift my spirits, and they told me about BUS which meant I could do some other courses and meet other people in the same situation as me. I did the Phoenix Rising course, where we all talked about our lives and what we were struggling with. I was a bit scared about that but I wrote a poem and sent it to the group which made it easier."
The 65-year-old continued: "I had an old phone which I couldn't do much on, but through BUS I've now got a new phone which is great. I couldn't use technology before, but they showed me how to use it and now I can make video calls, use WhatsApp and email so I feel less isolated and alone. All the people on the course are in a WhatsApp group and we're planning to meet up in the summer once all the lockdown restrictions have been lifted.
"BUS has been great for me. Without the support I've had I don't think I'd be here today. Whilst I still experience depression, life is a little bit brighter now."
BUS is initially being trialled across Liverpool, whilst we are looking at how it can roll the approach out to other areas of the city region.
Margaret Hanson, Chief Executive of Imagine Independence, said: "The funding for this initiative came at a crucial time for Liverpool. Building Up Stronger has helped us to offer timely support for those most at risk of poor mental health, connecting them with the sources of support available in their communities.
"More people than ever are experiencing poor mental health – more than 13% of Liverpool's population has a common mental health condition. It was predicted that more than 5,250 extra people in Liverpool will have sought support for poor mental health during the COVID-19 pandemic, with poverty, unemployment, living alone or being a lone parent having been identified as some of the highest risk factors.
"Knowing we've helped so many people across the region with both practical and emotional support is great, and we want to help many more people who are also struggling with isolation, loneliness and feeling disconnected from the world."