News Releases
Coronavirus (COVID-19)
At Imagine Independence, our top priority remains the wellbeing and safety of those we support and of our colleagues. We are taking stringent measures to ensure we can continue to safely fulfil this. We won't be updating our website and social media regularly on the Covid-19 situation, but for the latest advice and guidance during this time, here are some useful online resources:
You will find up-to-date advice and guidance here:
Please also take time to visit Every Mind Matters – which contains really useful information to help you look after your mental wellbeing whilst at home https://www.nhs.uk/oneyou/every-mind-matters/
For a range of mental health helplines should you feel you need someone to talk to – please don't feel you are alone - visit https://www.nhs.uk/conditions/stress-anxiety-depression/mental-health-helplines/
Visit Association of Mental Health Providers' Covid-19 & Mental Health page for useful information, guidance, and key resources - https://amhp.org.uk/resources/covid-19-mental-health/
Psychological support online and on the telephone, available to Merseyside and Southport residents from Mersey Care:
DWP Press Release - Recovery of Benefit Overpayment Suspended
In response to the COVID-19 outbreak, the Department for Work and Pensions has temporarily paused the recovery of benefit overpayments, for three months. You can view the above DWP press release here at https://www.gov.uk/government/news/recovery-of-benefit-overpayment-suspended
Central Liverpool Primary Care Network Covid-19 Resource Pack
Central Liverpool Primary Care Network have put together a Covid-19 Resource pack which contains a range of information and services you can access during this time: https://clpcn.co.uk/covid-19-resource-pack/
We're recruiting!
Imagine Independence is currently recruiting for a range of vacancies - if you are an enthusiastic person who wishes to make a valuable contribution to people's lives then hop over to our recruitment page for further details https://www.imagineindependence.org.uk/work-with-us/current-vacancies/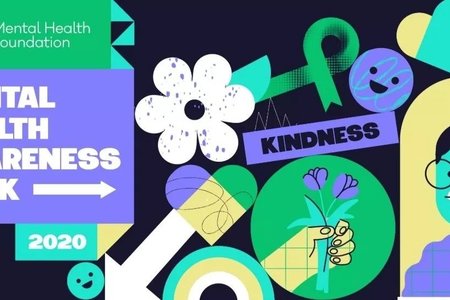 As part of Mental Health Awareness Week's focus on kindness, our Chief Executive, Margaret Hanson, shares some tips and advice for self-care and good mental... ...read more
---